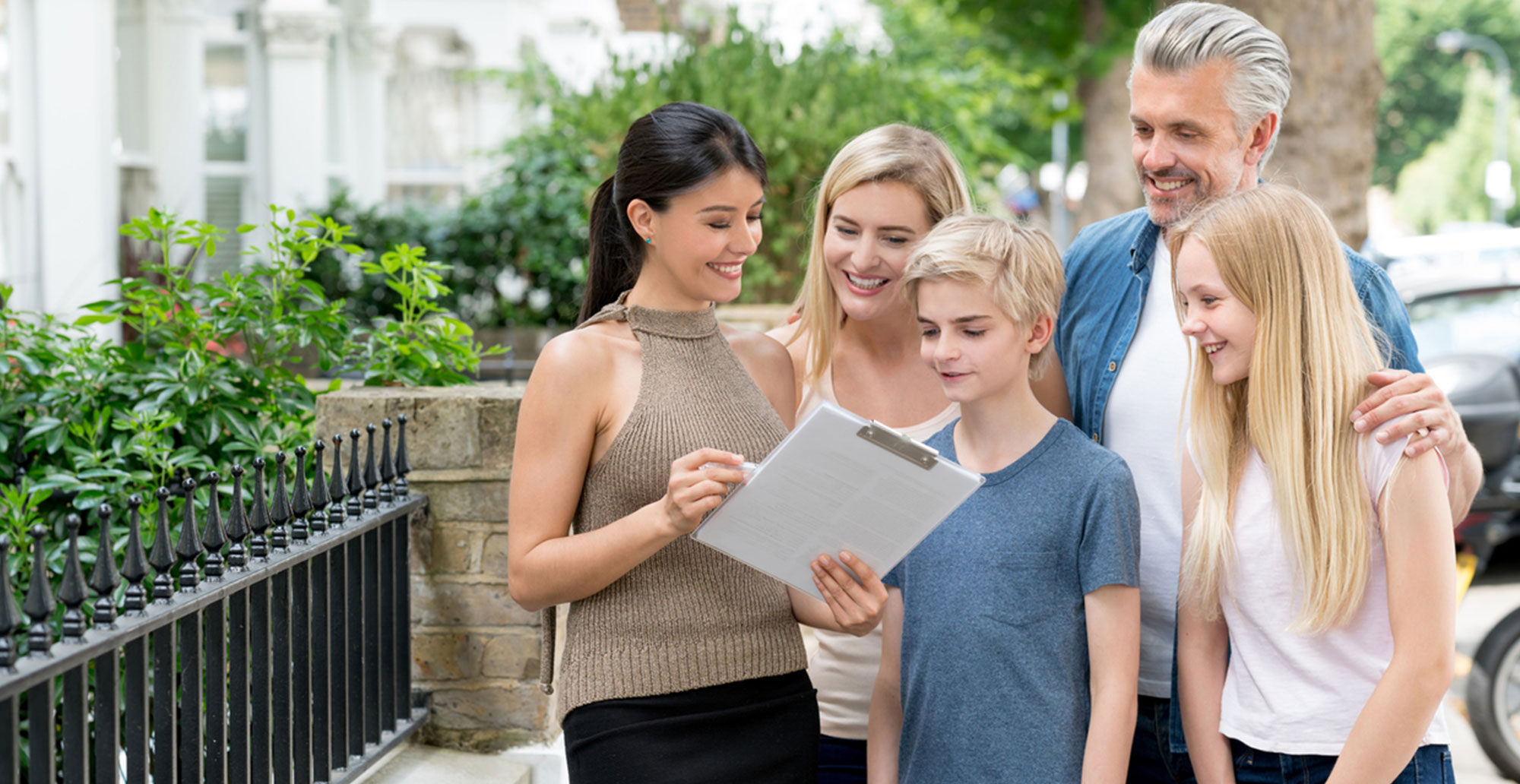 REALTORS… REFERRAL COMMISSIONS UP TO $500.00
---
Property Management and Buyer/Seller Referral Programs
Grow Your Leads. Grow Your Income.
Archer Crown's business model reflects property management and resident placement services exclusively. We simply don't sell real estate. To help grow your income, when you send us a property management client, not only will they remain your client, you will receive $500.00 once we have a signed lease. To maximize lead generation opportunities, you will continue to receive buyer/seller leads from all your referrals and once signed up for our complete referral program, additional leads from other homeowners, tenants, investors and major employers will be sent.
Benefits You Recieve
Above industry average referral fees.
Written broker guarantee.
Buyer/seller referrals from renters, owners, investors and major employers.
Unmatched resources and services to help you close more deals.
Industry expert with over 40 years property management experience.
Benefits Your Client Recieves
Trust, Experience, Leadership from a 40+ year industry veteran.
Flat Monthly Fee of $99.00.
Guaranteed Results.
Veteran Discounts.
Foundation of Integrity First. Service Before Self. Excellence in All We Do.
Personalized service.
Refer A Client
Property Management Commissions
Five Hundred ($500)

Based on full property management with 100% leasing fee.

100% Management Fees for Two (2) Months:

Based on property management, no leasing with tenant in place.

Two Hundred and Fifty ($250)

Based on lease only, no management with 100% leasing fee.
Buyer/Seller Commissions
Seventy-Five (75%) Realtor

Based on 3% buyer and 3% seller commission.

Twenty-Five (25%) Archer Crown

Based on 3% buyer and 3% seller commission.
Program Benefits
Written Guarantee

We guarantee in writing using a signed broker agreement, NOT to provide buying or selling services to your referral client. Should your client wish to buy or sell, we will contact you to provide those services.

We Make You Look Good

Senior management have over 40 years of experience. Utilizing our proven management and leasing services, your client's will look to you for additional investment properties.

New Revenue Streams

To increase lead generation, agents may want to add Archer Crown Property Management to their suite of services on their personal page or website. Contact our office for information and web links.

Buyer/Seller Referrals

We refer buyer/seller services to our Realtor partners.

Large Coverage Area

We offer one of the largest coverage areas. You are now able to have one source for all your property management referrals.

Trusted Partner

Clients need facts. Our team is able to meet and discuss issues that directly impact their decision-making process. Typical information is rental analysis, rent projections, absorptions rates, repair estimates and rent ready compliance standard.

Real Estate Brokerages

We are available to meet with your Realtors, either on a one to one setting or as a group in order to outline our services and detail the benefits of working with us.

Purchase Of Existing Accounts

Archer Crown is available to purchase either a portion or complete property management portfolios.

Personalized Service

At Archer Crown, we go the extra mile in delivering effective and personalized service. Every member of our team is available should your clients need information or have questions.

Concentrate On What
You Do Best

Property management performed correctly takes considerable knowledge and time. With Archer Crown as your referral partner, you now have the time to concentrate of what you do best and grow your business.

Grow Your Business

Through decades of property management
experience and working with hundreds of top real estate agents, our proven business model can help grow your business with investors, buyers, sellers, property owners and major employers.

Never Lose A Listing

Do you have a listing that won't sell? Let us manage it (we'll make you look good) while you stay in touch with your client. When the market improves, get the listing back and make the sale.
why archer crown?
Clients
Micky T., New York: 15 Years +
John E, New York: 14 Years +
Marolyn G., New York: 14 Years +
Scott E., Florida: 14 years +
Eileen K., United Kingdom: 11 Years +
Ian W., United Kingdom: 11 Years +
Residents
Tamara J., Sandford: 11 Years +
Cliff W., Davenport: 9 Years +
Debra A., Winter Springs: 5 Years +
Elsybel A., Apopka: 5 Years +
Velda B., Lakeland: 5 Years +
Angela J., Orlando: 5 Years +
When we started with you guys in 2005, we never dreamed that a property management company would care so much about our investment home, our tenants and us. To all the guys and gals at Archer Crown, we want to express our sincere thanks for the wonderful job that you have continually done for our property. The ability that you have continued to demonstrate in finding great tenants, getting our monies to us on time and just maintaining our investment home is truly appreciated. Although we live several hundred miles away, when we are in town, we truly look forward to seeing you. You have become more than a management company; you have become part of our family.
Ray W. & the rest of the staff at Archer Crown Property Mgmt. are true professionals. I've had a property with them for over 12 years & never have I had one issue with them. They have made owning a property a wonderful experience. You'll be in great hands with Ray & company. Worry Free.
Grow Your Leads. Grow Your Income.
Archer Crown Property Management
Learn More
REFERRING A CLIENT IS EASY
---
Easy AS 1, 2, 3.
1. Client Submission:
To avoid potential business conflicts, upon submission of your client's information, we will run a conflict check.
2. Referral Form:
Upon a no conflict determination, a signed broker agreement will be sent to you. Just complete and return.
3. Referral Fee:
Shortly after execution of our property management agreement and resident placement, we will issue the referral fee.
Should Your Client Wish to Purchase or Sell A Property,
We Will Immediately Notify You.
Complete and Return the Property Owner Referral Form or
Contact Our Office to Speak with One of Our Associates.
Referral Commissions
Five Hundred ($500.00): Based on full property management with 100% leasing fee.
One Hundred (100%) Management Fees for Two (2) Months: Based on property management, no leasing with tenant in place.
Two Hundred and Fifty ($250.00): Based on lease only, no management with 100% leasing fee.
"Limited to One Referral Commission Per Property."
Property Owner Referral Form
inside archer crown
Foundation

At our core is a set of enduring values that define us as a company. Our values of Integrity First, Service Before Self and Excellence in All We Do is our commitment to you.

People

We believe intellectual capital is paramount to achieve superior results for our clients. Through diversity, professionalism and expertise, we have assembled some of the finest licensed property managers, leasing agents and support staff in the industry. Our people provide a solid foundation of intellectual capital on which to draw and are skilled at problem solving both on an individual basis and as a group. They are by far our most valuable asset. By harnessing this collective experience, we uncover solutions and implement strategies - designed to maximize returns on your investment.

Vision

To maintain our competitive advantage, our vision is to create a better life for our clients while providing a wonderful living experience for our residents. Our business model supports this vision by providing a highly experienced and passionate team of experts that offers a wide variety of property management services, resources and technologies.

Performance

Archer Crown's brand performance is characterized by successfully managing thousands of asset properties across a broad and expanding range of market conditions and geography boundaries.

Innovation

Through innovation we unlock hidden opportunities for our clients. We are driven to "think outside the proverbial box", to continually improve on and set new standards for others to reach.

Responsibility

Being responsible stewards of our client's properties, your interest is always paramount.
Get A Free Rental Analysis!
It's Fast, Easy with No Obligations
LEARN MORE ABOUT OUR SERVICES

For More Information Regarding
Property Management & Resident Placement Services